Rosan Valuation
The Rosan Valuation portal allows clients quick access to client portfolio valuations.
We will be making regular updates to this service in the months ahead. Improvements to the service will shortly include individual profit and loss statements for individual fund holdings and also contain both geographic and sector asset allocation charts.
We also plan to launch a new App in Q1 2019, which will provide further improvements to valuation services, including rich content and performance analysis on individual fund holdings.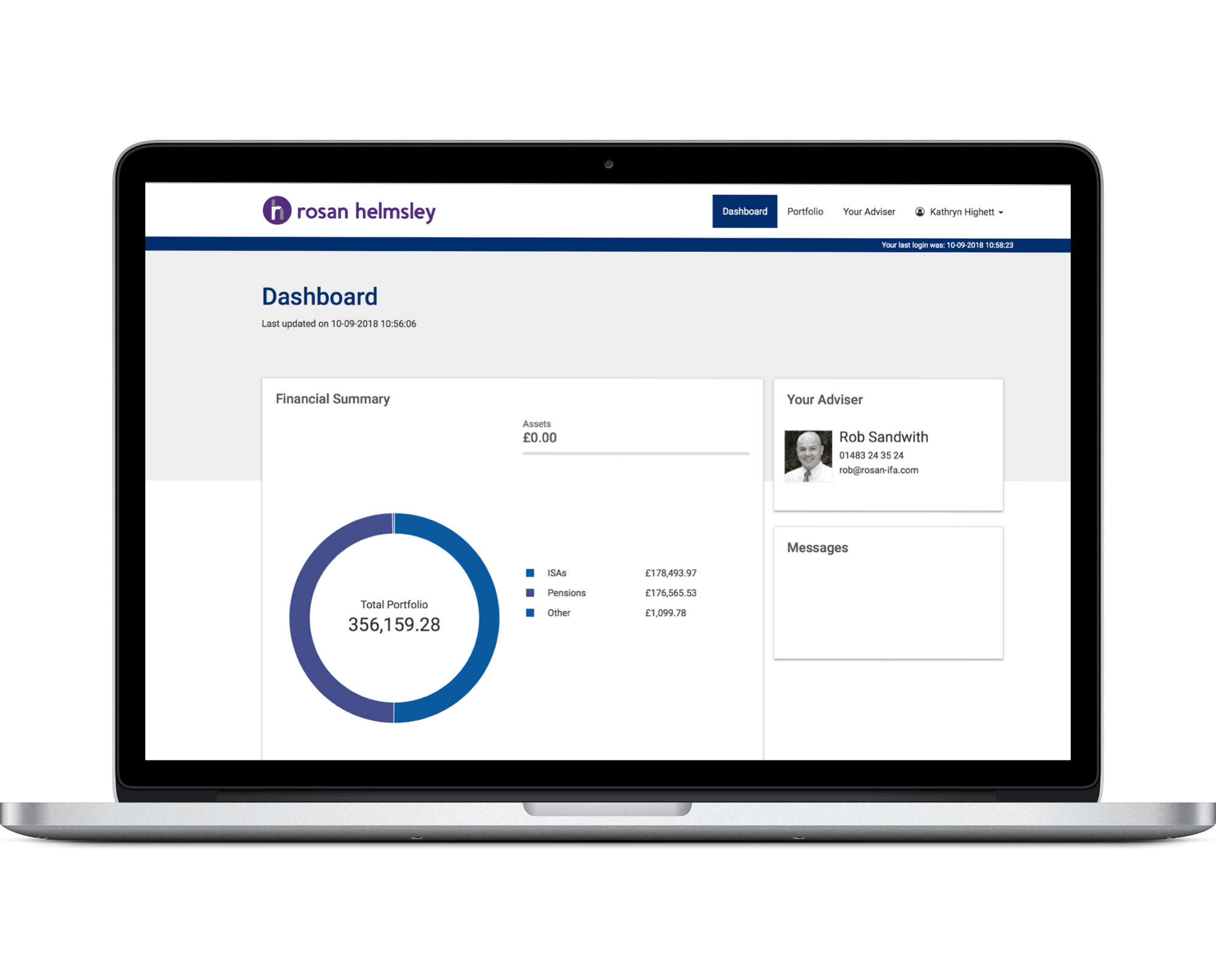 Rosan Reporting
In October, we will be launching Rosan Reporting. This service will allow clients to download detailed reports in PDF format. Reports can be tailored to individual categories, such as ISA, Pension or VCT, for example, as well as downloading a complete summary of the total portfolio.
These documents will include detailed profit and loss statements at the individual holding level as well as projections of retirement benefits in actual and inflation adjusted terms.
Rosan Reporting will record and store individual client schedules in a personalised library making it easy for clients to access historic valuation documents. All clients will be able to download and store valuations as often as they like, leaving it easy to access a historic valuation.
Client valuation schedules will be delivered in an automated format per individual client service agreements, depending on whether clients are 'Financial Planning' or 'Wealth Management' clients. 'Financial Planning' clients receive annual schedules and 'Wealth Management' clients receive quarterly valuations.
We will continue to invest heavily in improving our technology and delivering class leading reporting and communication to all our clients.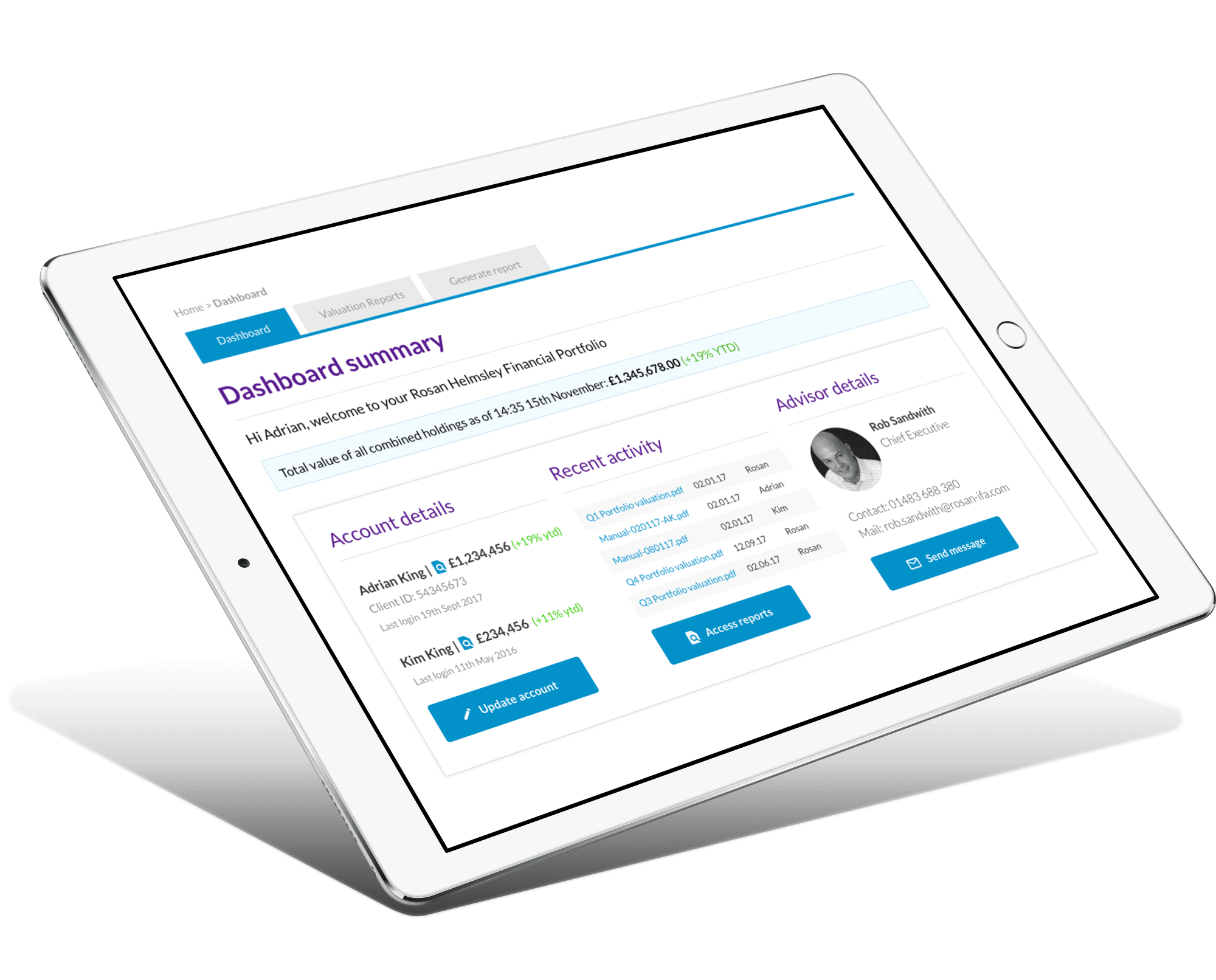 Contact us to register.